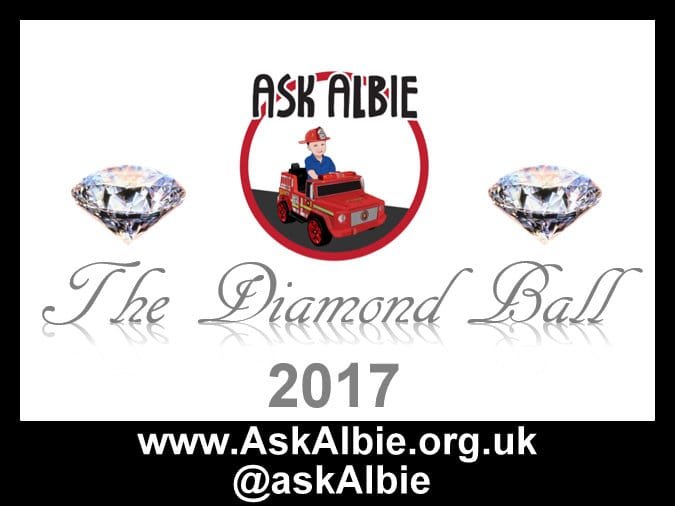 Since launching in February 2016 ask Albie has granted a number of wishes to children across Essex who have suffered life changing or life limiting illnesses as well as those who are battling against long-term conditions. The sole purpose is to put smiles on the faces of children making them forget their troubles if only for one day. Whether it be through granting wishes or simply providing bravery awards to Queens Hospital which have been donated regularly to ensure all children are recognised as brave and special for what they go through every day.
Also during such tough times families often struggle logistically and financially, so Ask Albie also arrange trips and cover costs so that memories can be created for the whole family.
Some examples of wishes Ask Albie have granted are outlined below.
Freya is simply a 3 year old little girl who wanted to be a princess, however she had 18 operations throughout our life battling neuropathetic bladder and although her battles continued she smiled through her pain.  Ask Albie waved their wand and made her dream come true, taking her to the Rainforest Cafe for a special lunch followed by visits to the amazing Bibbidi Bobbidi Boutique at Harrods where she was pampered and transformed into a princess.. Her smiles on that day showed just how happy she was a dream trip and her family now cherish the memories that will stay with them forever.
Ask Albie also granted wishes for family spending daughter's 18th birthday together,  arranged family breaks to Center Parcs, Peppa Pig World, Legoland and provided families with Merlin Annual passes for theme-park access so when the child is well enough families can enjoy days out together. They have also transformed a local child's home play area into a magical place where disabled children can spend their time,by creating a world full of fantasy and colour with amazing characters and sensory equipment, which was something that should never have and the reaction was simply amazing.
The most recent wish granted with the 17-year-old terminally ill child; his wish was to visit Anfield to see his beloved Liverpool football but with his oxygen and conditions they needed a box. Ask Albie managed to get this donated and this young lads dreams came true. Sadly this wish was granted just before he lost his battle and passed away.
This is the reality of how important it is that Ask Albie continues to make wishes come true for all the special children, and Celeb FC were incredibly proud and indeed honoured to help Ask Albie with the Diamond Charity Ball this year. Together we hope to help Ask Albie create memories for families to hold onto forever throughout 2017 and through many more years.
The evening of April 1 at the Prince Regent Hotel in Chigwell was the culmination of many months of hard work from Rachel the wonderful lady behind Ask Albie and her team and Celeb FC  mum Karin and her team. With celebrities attending including Linda Lambert from storage hunters UK, Jason Burrill winner of Big Brother 2016, Rob Lamarr from Channel 5 super casino, Michael Kurn sports presenter and Paul Danan and from Hollyoaks & reality TV fame it was circa certainly a sparkling event.
Rob and Linda hosted an auction unlike any we have seen before with auction items donated from some wonderful sponsors including Trotters Jewellers,  The Party Organising Professionals, Arsenal Football Club, Greens Wholesale Electrical Supplies and Eddie and Chloe Hearn. There was some fierce bidding on some fantastic items including some exclusive tickets that you would NOT be unable to buy anywhere, such as seating at Arsenal behind players! plus signed shirts and gloves, exclusive boat hire of the Hurlingham boat on the River Thames party packages including dance floors, photo booths, light up letters, fireworks, frames, signed Anthony Joshua gloves, a full set of irons including a bag, a diamond eternity ring in white gold and exclusive Anthony Joshua v Klitschko tickets to the fight on 29 April – It was all so amazing!
Celeb FC team mum cannot thank everyone enough – especially those who attended, who helped set up, who bid on items, who played heads and tails, who donated online, who supports the Ask Albie charity and overall who made the night such a fantastic success.
Lastly there are some photos here for you to look at however the full album is on ask Albie's Facebook page (link below).
[huge_it_slider id="17″]
For the full Album – Please Visit Ask Albies Facebook by clicking the pic below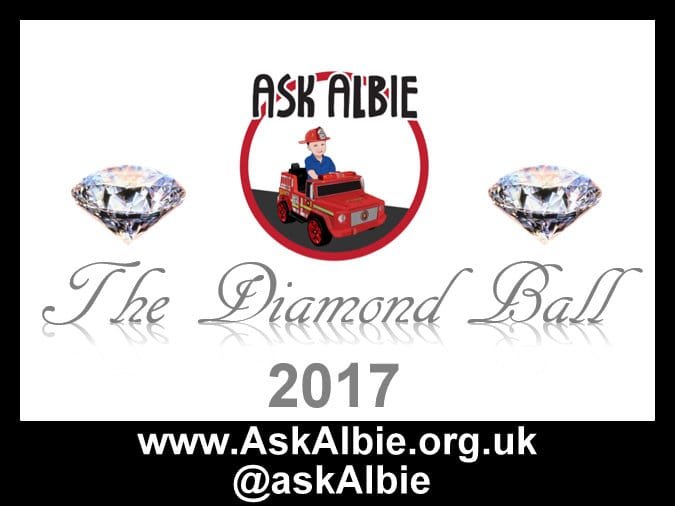 Check out the wonderful Celeb FC teammates here 
With brand new full page press info on each #ComingSoon
Without them, we would be nothing!
Media & PR for Celeb FC – as always, without charge –  by Rocoja Limited