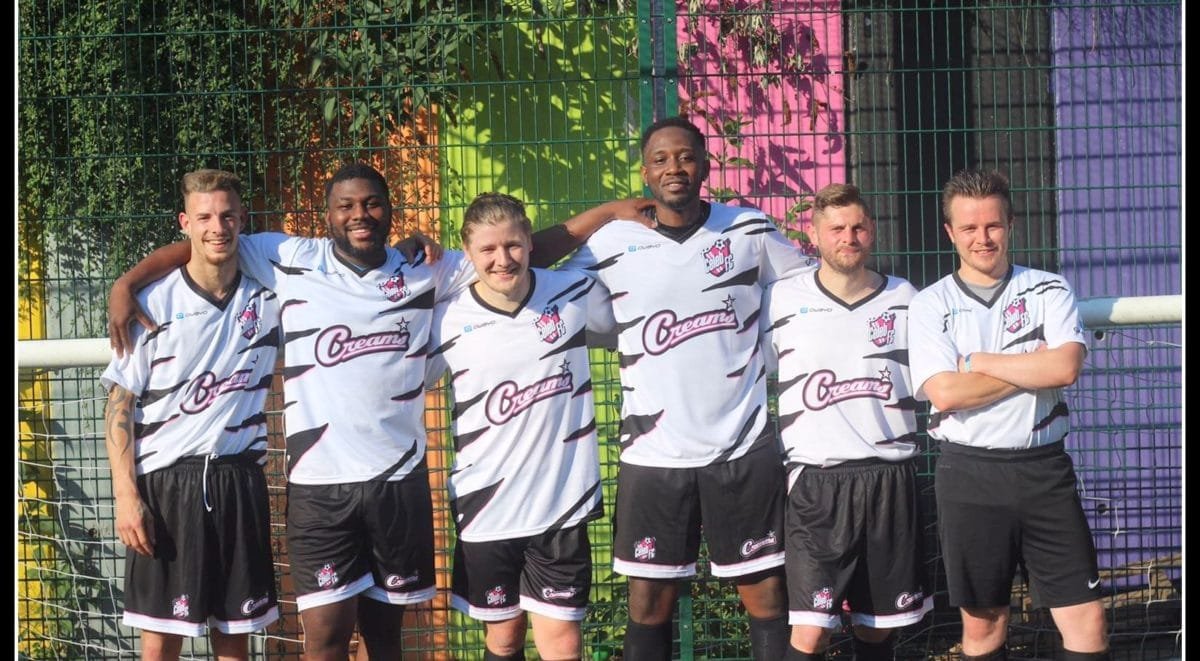 Reigniting the passion for grassroots football.  They focus on development and growth. Building relationships whilst maximising potential.
Coats & Goalposts are a group run by one of the Celeb FC regulars Mr Shameek Farrell.
Shameek wondered if some of the Celeb FC Family would like a friendly 5 a side match against his team on Sunday 21st May at Three Corners Adventure EC1M.
Well of course! Anything we can do to support Grassroots football!
Here are the Teams that played on Sunday-
Coats & Goalposts
Manager: Shameek Farrell
Junior, Akhtar, Jeffrey, Marius, Marlon, Roddy (C), Isaiah, Kai
Celeb FC
Manager: Karin Flower
Darren, Marlon, Jamil, Callum, Ady, Josh
Little Ady No 6 - Celeb FC

Little Ady - No 6 - Celeb FC

Little Ady - No 6 - Celeb FC

Josh - No 22 & Darren - No 9 - Celeb FC

Josh - No 22 & Darren - No 9 - Celeb FC
The match was 25 minutes each half & was one of the most fast paced we have ever been involved in.
Playing with a rotating Goalie (everyone taking a turn) Celeb FC went down 1-0 in the first 5 minutes to C&G. Which was followed by another 2 goals from C&G very quickly after – 3-0 down is not a good look for Celeb FC who changed formation and very quickly pulled it back and finished the first half at a healthy 9-7 up!
Then throughout the rest of the match, we were on fire despite being very tired, never having played at this speed nor in this formation….
The final score was 14-13.
Absolutely exhilarating and extremely tiring all at once..
Everyone played their hearts out!
Thank you all so much!
Another CELEB FC WIN!