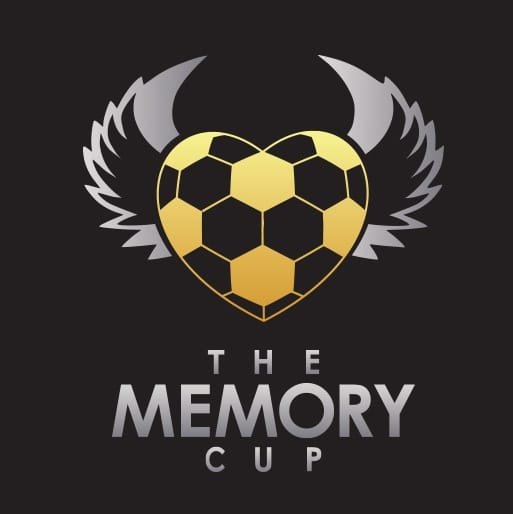 Sutton is not always associated as a celebrity hotspot, but that is all set to change on Sunday July 9th as celebrities gather together again to take part in the 3rd annual Charity Football match and VIP evening at Sutton United FC's ground; in memory of our very much missed teammate MC Sparks.
This year however we have also decided to commemorate & memorialise other friends we have made & sadly lost along our 4 year journey as Celeb FC.
Hence the name change to The Memory Cup – from #SparksFooty.
We are, as always, playing for a local Surrey based Charity – This year it is One Step At A Time, who are a small friendly network for families with special needs children.
Celebrities supporting the great event this year (both playing football & attending the day / evening) include UK garage legends MC Kie and DJ Pied Piper, DJ Scott Garcia, Flex FM's Nicky D, Hollyoak's Paul Danan, Rob Lamarr (C5 Super Casino), Marlon Wallen from Big Brother 2014 & Derry Mensah XFactor / The Risk, Jason Burrill (Big Brother Winner 2016), Nat & John from Storage Hunters UK, Mike Gabbitas (Fantastic Beasts & Where to Find Them) & Our wonderful Ambassador – LINDA LAMBERT of Storage Hunters UK.
There will be more announcements as we get closer to the date – Remember – Celeb FC & everyone involved (Including ALL the Celebrity guests, performers & players) are all VOLUNTEERS – always here for the right reasons – So that the Charity gets every penny donated!
Ticket prices are:
Adults – £5, including lucky number programme with a host of great prizes
Children (Under 14)– £3
Family – £10 (2 adults and up to 4 children)
VIP Evening – £10 per person (Limited spaces available)
VIP evening tickets will be available to purchase online very soon!
The event will take place at:
Borough Sports Ground
Gander Green Lane
Sutton
SM1 2EY
Follow #MemoryCup on all social media for updates
The football match is just the start of the fundraising as a VIP evening event begins at 8.00pm and features PA's that YOU don't want to miss!
Including RICKY FLOWER  performing his HUGE internet hit
Plus many more To be announced soon!
Every event that Celeb FC do is important, but this event is the one that's truly at Celeb FCs heart & benefits Surrey Charities every year.
Without the funding that One Step at a Time need, they can't help the community of families that they support.
We owe a great deal of thanks to so many people – the celebs that support us, the venue, the local press, local communities – but it really comes down to ticket sales.
We guarantee a great afternoon of football, not only from the 2 great teams – Celeb FC & The Memory Cup All Stars (If YOU want to play with the Celebrities you CAN! Email MemoryCup@CelebFC.co.uk – Its Just £50 to play & you get Free VIP entry to the evening too)
There will be food and family fun for everyone throughout the day & evening.
This event is particularly important to us as we celebrate the life of MC Sparks (Sean Jones), who the Celeb FC Family and the world of music so sadly lost in 2014. There is also a presentation to Sean's family this year – of a plaque with the Charities which Sean supported on.
Join us and let's make a difference to many lives.
Special thanks to Sponsors who are on board with this great event (updating as more come along) Just click on the Picture to be taken to their sites – Please mention Celeb FC if you make contact 🙂
[huge_it_slider id="15″]
If you would like to know more about Celeb FC, please email info@CelebFC.co.uk  or visit