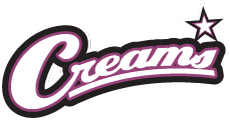 Celeb FC are proud and delighted to welcome CREAMS CAFE as the Official 2017 Home Kit Sponsor.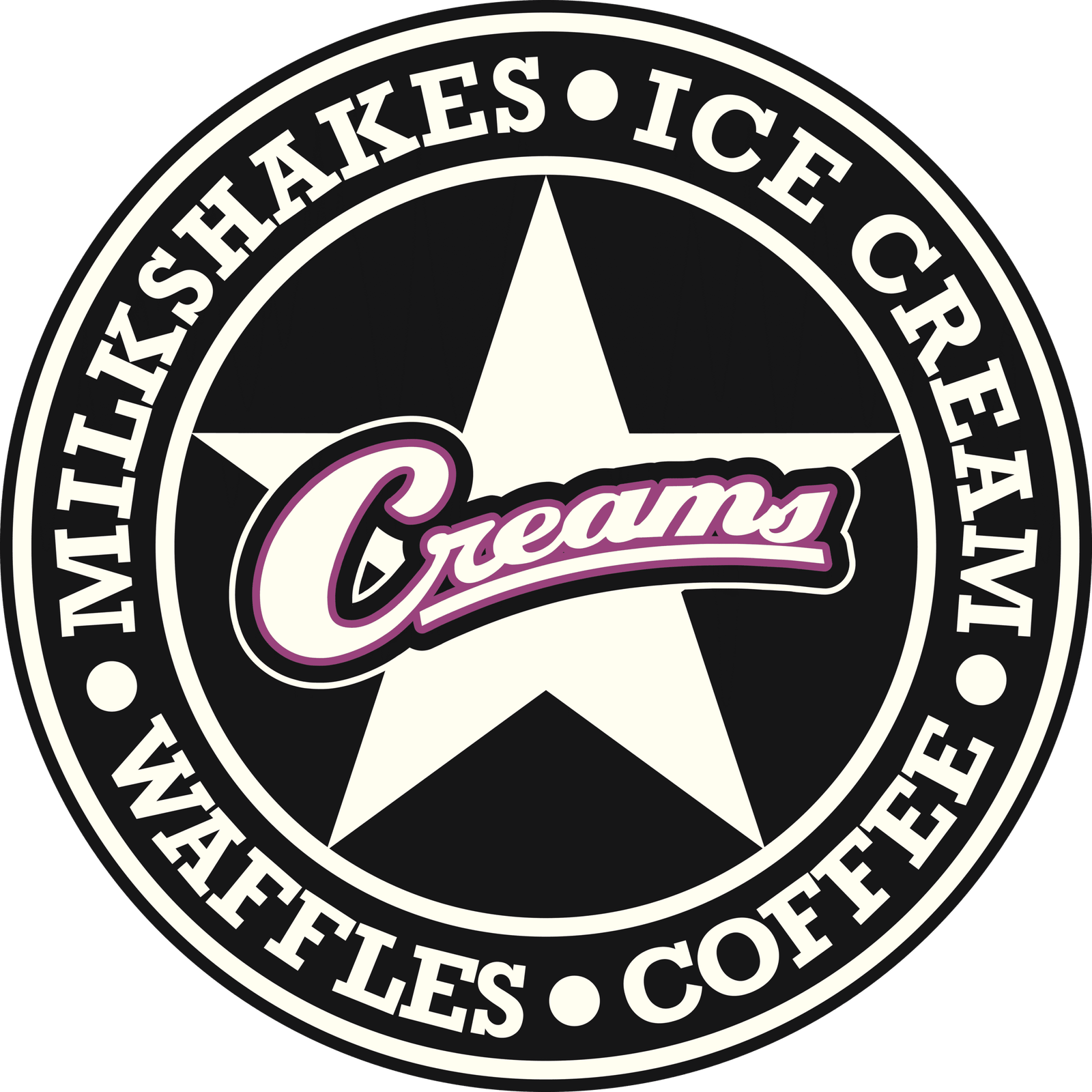 As the official sponsor, Creams Cafe will have their name and company logo on the Celeb FC home outfield player's shirts for the 2017 season.
The new sponsorship is welcomed by everyone involved with Celeb FC – not least Teammum who absolutely adores CREAMS CAFE – herself frequently visiting the outlet in Kingston Upon Thames!
Karin Flower, Celeb FC Founder (& affectionately known as Teammum) has said  "We are delighted to form this partnership with Creams Cafe, They are not only a great addition to the Celeb FC Family for the obvious reason ( The wonderful desserts we may well see at our events) but also because when designing the new Kit, They really understood the need to create a fun & vibrant image, something that the families who come along to our events will like to see the Celebs wearing. Plus, I am certain as we have events throughout the UK, Creams franchises will all get on board with what Celeb FC do – Supporting their local communities and charities …It is just a perfect fit"
We are also extremely grateful to Nicki Rodriguez and Hayley Smith at Boxed Out PR for their work in helping Celeb FC find the right Kit sponsor for our 2017 season. Welcome to the Celeb FC Family ladies!"
We must also mention the fabulous suppliers of this bespoke kit also – OWAYO Custom Sport –
Who have been exceptional, getting the kit design just right for what we needed & also putting into place a great discount for friends, family & supporters of Celeb FC.
For a completely unique kit for your team – Have a peek here – OWAYO KIT DESIGNER
Celeb FC are totally reliant on sponsorship as we are completely non-profit / voluntary & take no fee's whatsoever to appear – This is how we support the smaller Charities and individuals who need help at the sharp pointy end of a crisis, who may not otherwise have been able to get any help, as costs would be prohibitive.
We have some fabulous people around us who completely understand what we do & why – Sponsors who give not always money, but time and services – such as Bouncy Castles, Transport, Performers, Branded Footballs and much more.
Without these we would not be able to do what we do.
Sponsorship of events and purchases from our Amazon Wish-list is crucial to our survival.
Without Creams and other such great sponsors, we would not have been able to support the 40+ charities and individuals we have done over the last 4 years – Thank you all so much.
Helping Celeb FC starts from just 99p for small items on our Wishlist….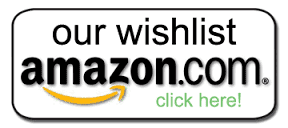 Please contact info@CelebFC.co.uk if you may be able to assist us in any way, We have Sponsorship packages available from just £50 for the year.
Extra special thanks to Rocoja Limited for their continued free Media & PR support