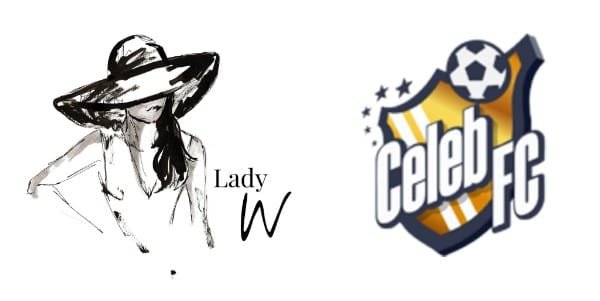 As we all know – February is the month of love, with Valentines day being front & centre of the calendar.
This year, Lady Wimbledon & Celeb FC  founder Karin joined forces to not only celebrate the romance but to support Wimbledon Guild's campaign to tackle isolation in the elderly across Merton.
The first annual Wimbledon  "Love Ball"  ( #LoveBall   


 ) was held to not only raise funds, but to help raise the profile of the fabulous Wimbledon Guild who support carers who
look after the elderly suffering from isolation in the borough of Merton.
All guests of Lady Wimbledon and Celeb FC were prompted to make a donation to the Wimbledon Guild Just Giving page, which also has loads of information on what they do & why… also for anyone wanting to add an extra level of support for not a huge amount – a small donation of £10 a month is enough to ensure that an isolated older person receives weekly support through a befriender visit.
Some of the Celeb FC Team made an appearance to the event, Derry (The Risk, XFactor & our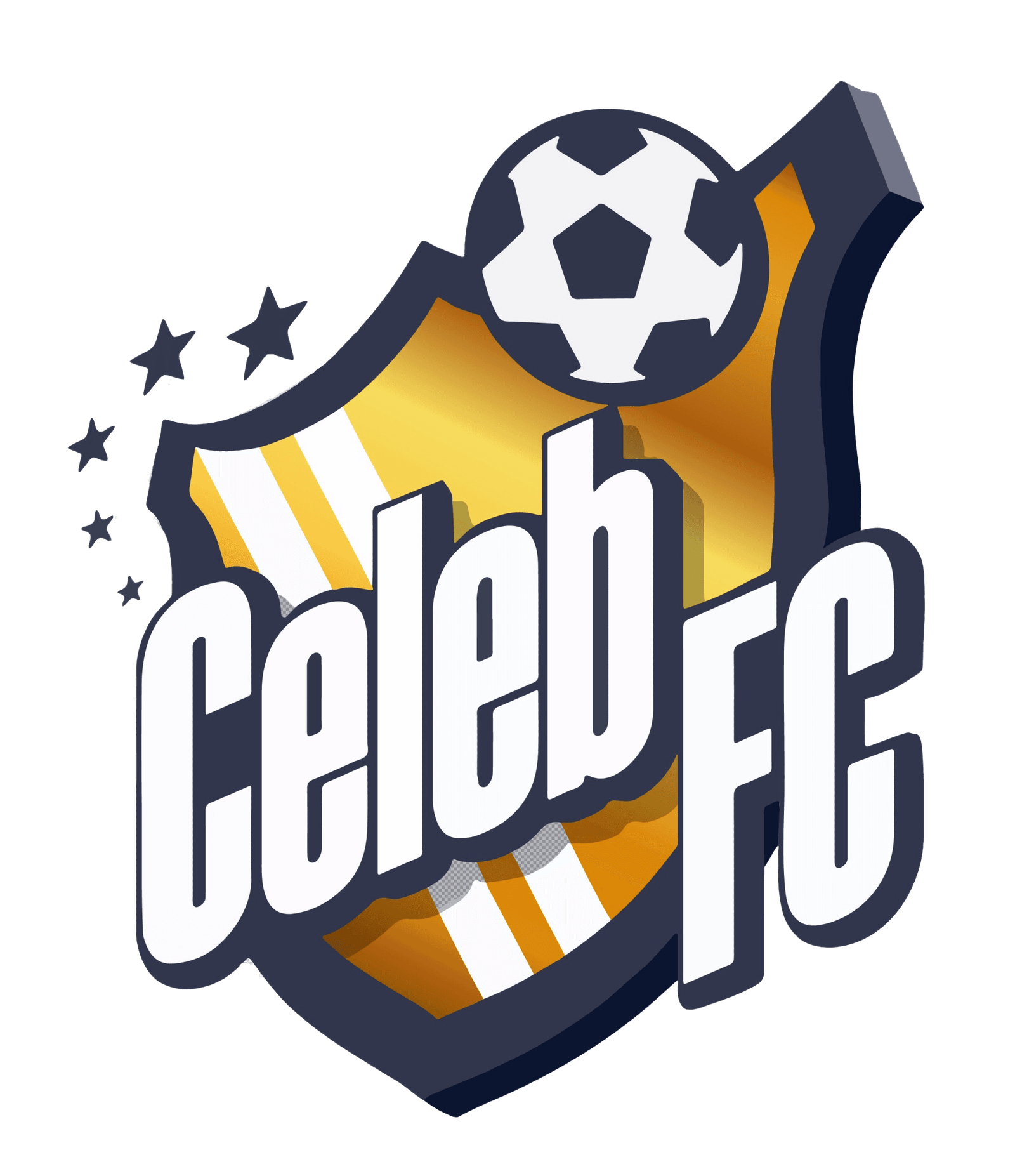 Shirt No 10) & Marlon (Big Brother 2016 & Our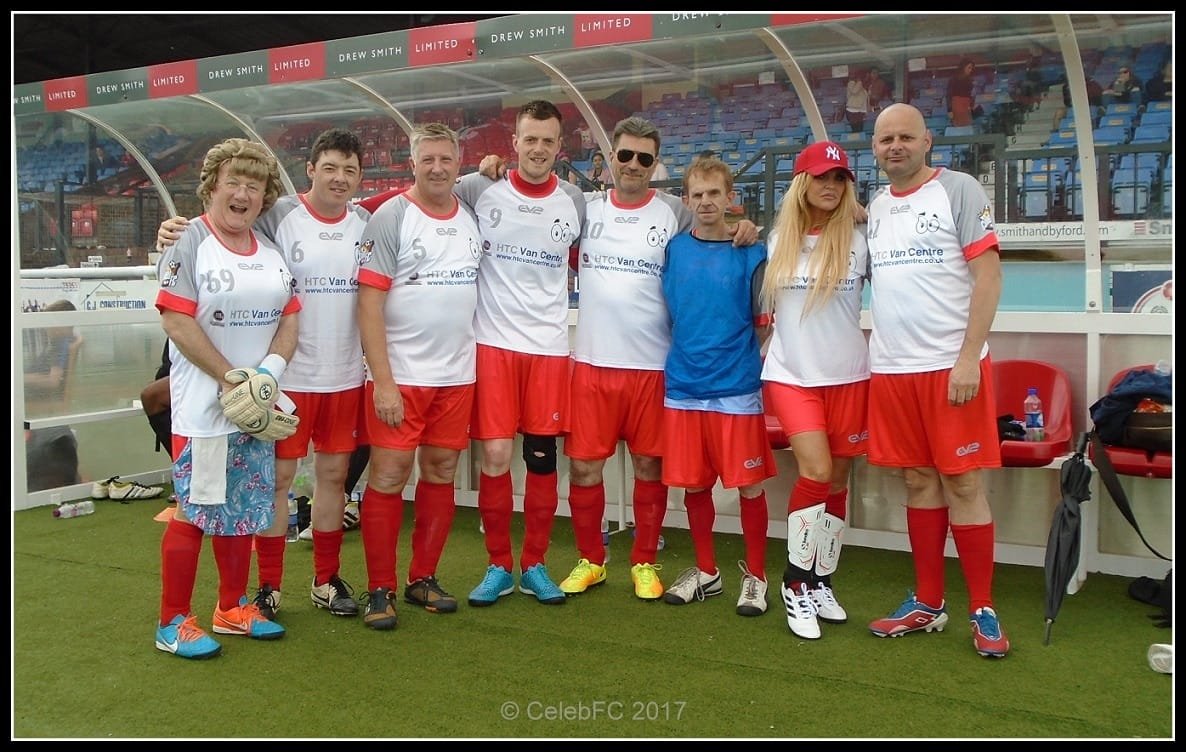 Shirt No 15) were there from our main team – BUT also we had Andy & Steve – Better known as SIMON COWELL & MRS BROWN from Celeb FC #TeamLookalikes  in attendance too.
As always, The Celeb FC teammates & support gave their time to the cause we were supporting, for free!
This is truly what "Here For The Right Reasons" means… The Celeb FC Family will always support small UK charities to the best of our abilities…
We must also mention the other people, without whom, this event would not have happened –
Celeb FC partners – TAYLORED EVENTS – who always support Celeb FC & our fundraising events. Bringing quality decorations & fun items to events such as Photobooths, Magic Mirrors, Candy Carts, Coloured Sashes, Table Decorations & much much more. Our Charity event support capability truly elevated when Taylored Events came on board in 2017.
Also NC Supper Clubs, who have recently been shortlisted in the category "best pop-up" in London's largest food and drink magazine, Foodism, who have provided untiring support for Lady W & her ingenious ways to promote charities & businesses etc in the Merton area. At this event, NC Supper Clubs brought along their Executive Chef Arup Dasgupta and his team from 5-star hotel, The Lalit London, who created delicious European and pan Asian canapé creations.
Entertainment was provided by the immensely talented Frank Sinatra impersonator, So Sinatra, with magic from The Magic Man London and comedy from Sheraz Yousaf.
But also there was a rousing set from Celeb FC Teammate Derry, who took to the mic & belted out some classics – Make sure you download his new single  "Moon Light Girl"  HERE
He is truly talented…
Overall – it was a fabulous event with lots of smiling faces – Something we love to see.
Everyone was there for the right reasons…
As always, we must remind everyone that sponsorship of events, partnerships which assist us & purchases from our Amazon Wish-list is crucial to our survival.
Without Good2Bid (2018 Kit Sponsor), Taylored Events Event Decor & Fun Partner), Classic Sports Wear (Team-wear Supplier) Rocoja Limited (Media, PR & Design Partner) & other such great sponsors, we would not have been able to support the 40+ charities and individuals we have done over the last 4½ years – Thank you all so much.
Helping Celeb FC starts from just 99p for small items on our Wishlist….
Please contact info@CelebFC.co.uk if you may be able to assist us in any way, we have Sponsorship packages available from just £450 for the year.
Extra special thanks to Rocoja Limited for their continued Media & PR support
Please join us on our Social Media – Including our VERIFIED Facebook Page 
Please join Celeb FC on our Social Media – Click links below