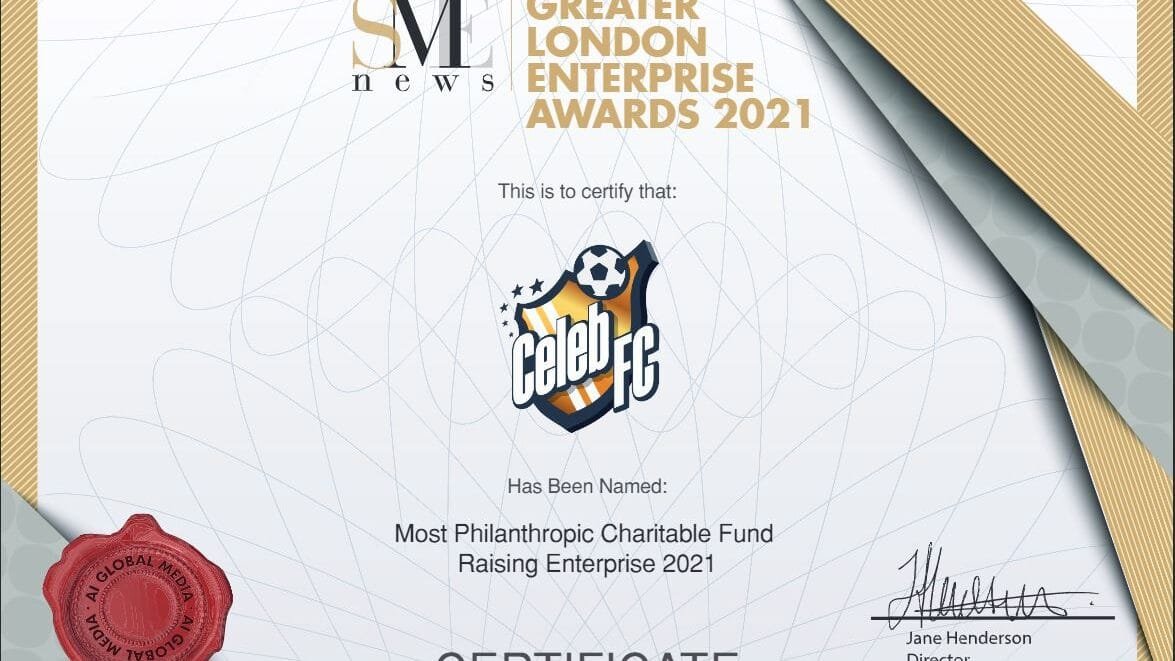 Its taken a good few weeks for us to know how and when to announce a piece of very special news.
Celeb FC are always there for others – That's our ethos and motto (Here for the Right Reasons), and shouting our own achievements feels a little alien..
So when this dropped into our email inbox in July, it was an amazing feeling to have been recognised this way but we were not sure what to say and when.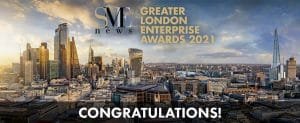 The fifth annual Greater London Enterprise Awards, as proudly hosted by SME News is

 delighted to confirm that Celeb FC has been awarded:
 

Most Philanthropic Charitable Fund Raising Enterprise 2021 

in the Greater London Enterprise Awards 2021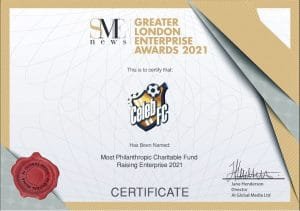 There is an official announcement coming from the Greater London Enterprise / SME News very soon and we will post a link to the featured winners of all categories. You will be able to view them in the celebratory awards magazine, published online and circulated to the readership of SME News.
All winners are included in the winners directory & Celeb FC have taken a peek at a few already – there are some amazing businesses out there doing fabulous things!
The only thing that's slightly sad is that as we are a completely non-profit entity, run by and fronted by a team of volunteers, we are not able to pay for things like Official Trophies / Full page spreads detailing what we do. However the very fact we have been seen and understood is amazing and we are very very grateful.
If you would like to find out more about us, our 8 year journey, the causes we have supported & how – PLEASE get in touch – info@CelebFC.co.uk
*************************************************************************************************
Founded in 2013
Contributed to raising circa £400,000 since 2013
Operates as a not-for-profit, micro-business, supporting small charities & individuals in their fundraising efforts.
All Celeb FC operating costs are met by sponsors – for 2021 these include TayloredEvents, Wimblederm, Lifeforce Support & The main Kit Sponsor Icon Kitchen Designs
Our Kit & Ball suppliers are  1v1 Footballs & Macca Sports .
All Celeb FC teammates & staff are volunteers.
Celeb FC are sponsoring the lovely Abbie (Miss Surrey) Miss British Isles journey.
Media, PR & Website all donated by www.Rocoja.co.uk
***********************************************************************************
Please join Celeb FC on our Social Media.
Click links below