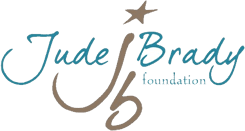 On Friday June 30th, 250 guests attended the annual Jude Brady Foundation fundraising Shining Star Masquerade Ball in the fantastic Hangar Kesgrave Hall, Milsoms, Ipswich.
Representing Celeb FC were Jason Burrill (Big Brother Winner 2016), Karin Flower ( CelebFC Founder ), Linda Lambert (Storage Hunters UK & Celeb FC Ambassador ), Tracey Thomas (Phoenix FM Presenter), Lee Gudgeon  and Miles Thomas.
[huge_it_slider id="24″]
There was a fabulous greeting awaiting us as we arrived at 7pm, where the Prosecco was flowing and that was followed by a sumptuous 3 course meal.
The entertainment included a live performance from Kenny Charles during the meal after which, Derry Mensah ( Celeb FC , The Risk, XFactor) gave a live performance of his new single "Girl for Me".
There were some fabulous auction item, all donated by wonderful supporters of the Jude Brady Foundation – including the Patron Kieron Dyer's Auction item, which raised £4,500 by offering the lucky winners to accompany him to watch a Real Madrid -v- Barcelona match and circumstances permitting, meet Real Madrid player, Gareth Bale.
After the auctions DJ Timmi Magic from #DreemTeam made sure everyone was dancing all night!
Leo Ihenacho, former Celeb FC teammate – best known for being a member of "The Streets" who has also appeared on The Voice, Love Island and most recently appeared in Carole King's west end musical Beautiful, hosted the event and at the very end, gave a stunning performance of Stand by Me.
Next year – The Jude Brady Foundation Ball will be held on Friday 15th June, at Kesgrave Hall, Milsoms again.
You can reserve your place early by following this link
https://www.eventbrite.co.uk/e/jude-brady-shining-star-masquerade-ball-2018-tickets-35787623746
For the full Album – Please Visit The Jude Brady Foundations Website by clicking below.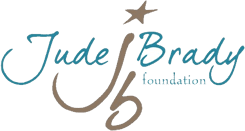 And PLEASE support the annual Charity Football event -Click below for info
Media & PR for Celeb FC –  by Rocoja Limited 
Please join Celeb FC on our Social Media – Click links below