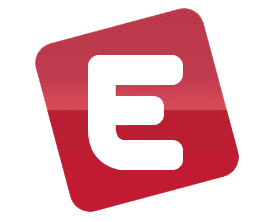 This week, I was asked to write for a great friend of Celeb FC 
I wrote from the heart about a subject I have a very strong opinion on. However as it was my first editorial for Essex TV, it was a measured piece.
I try very hard not to be to "political" as I look after a charity fund raising Football team and the things that always cause contention are religion and politics, so I try to avoid both subjects. However – The politics of the UK over the last few years have most definitely impacted on the need for people like my great team & friends of Celeb FC. People & organisations like us are needed more in these dark days of increased poverty and distress as the working poor, the disabled & sick are seen as collateral damage by the DWP & other Governmental departments.
So onto my new venture as a writer for Essex TV News
All In It Together? A piece by the Founder of Celeb FC
So, who invited me to write this piece?
Matt Martino, Someone who has filmed a number of events that Celeb FC has either organised or played at / attended and he is always a great addition to the day! Not only does he produce fabulous videos for Essex TV, but he has an infectiously friendly & warm nature.
Since April 2016, Essex TV has been broadcasting a range of quality, locally-relevant programmes, including sport, factual, lifestyle and drama. In addition, they have covered a variety of other events.
But I think the reason I warmed to Matt is because of the person he is, behind the face of cameraman/interviewer –  is a great human being, helping others, someone who is most definitely one of "my kinda people" ….
This is a young man, a film executive who has turned philanthropist, encouraging other young people who are starting their own business.
He does this via the MMBF Trust (Matthew Martino Benevolent Fund) which is an international fund set up to support young people with an interest in the moving image arena & associated arts to follow a career in the motion film industry.
Anyone who encourages the next generation to be the best they can be is 100% all right in my book!
For more information – Please check out the links below and please let me know what you think of my first column for Essex TV.
You can contact me here   Info@CelebFC.co.uk
XXX Teammum
Media & PR for Celeb FC by Rocoja Limited