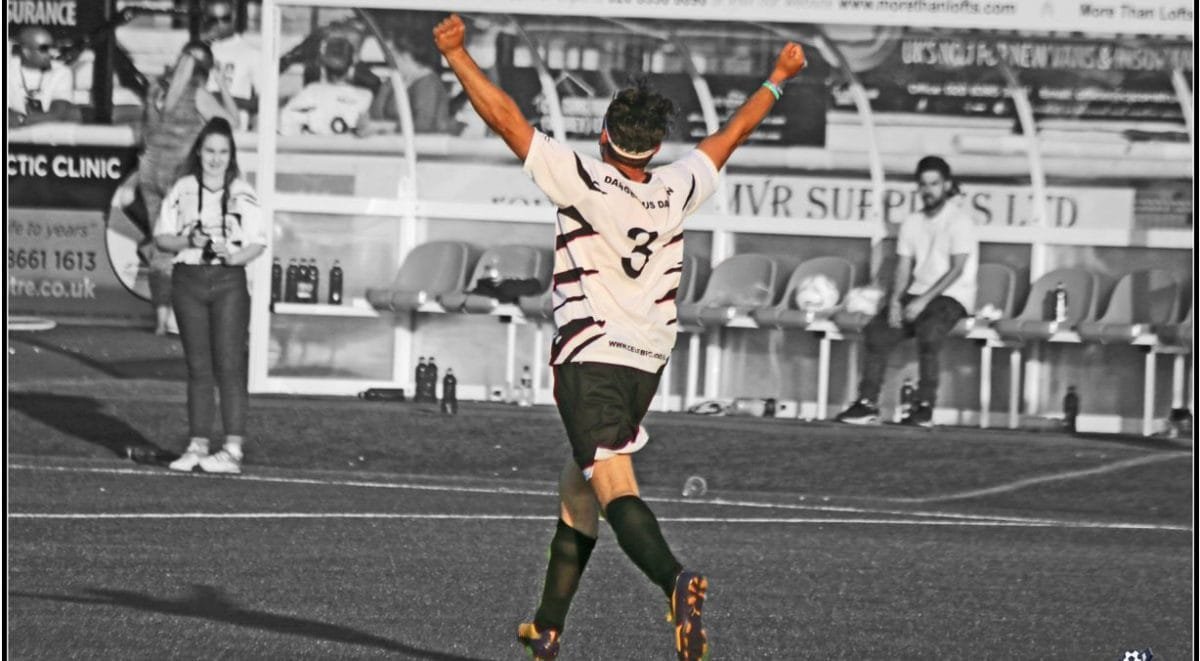 Paul Danan has been with Celeb FC since almost the very beginning.
He immediately understood what Celeb FC stood for & why we were set up differently to other Celebrity & Charity Football Teams.
A bit of History
Paul was born in 1978, in Essex.  he played Sol Patrick in Hollyoaks between 1997 and 2001 and was a contestant on the first series of ITV's Celebrity Love Island in 2005 and returned for the second series in 2006.
He has appeared in a number of TV shows, such as 2006's Test Drive My Girlfriend  on ITV2 and Calum, Fran and Dangerous Danan, in which he travelled from Texas to Los Angeles on America's famous Route 66 with Fran Cosgrave & Calum Best.
Paul has a fantastic sense of humour and has also appeared on the Kevin Bishop Show ( In Celeb FC Team mums opinion the sketch below is one of the funniest ever).
Paul has more recently been seen as a guest on panels for great reality TV shows such as Celebrity Big Brother and also on ITVBe's Spa Wars.
In the last few years he has opened the Paul Danan Acting School, which runs various classes in North London and Essex, whilst also working tirelessly to support various Charities, through both Charity Football with Celeb FC & PBoVSC and through personal appearances, presenting and advocacy for the Amy Winehouse Foundation.
Paul is a doting father to his 22 month old son – The gorgeous DeNiro.
Paul as we know him
Paul has played in many Charity Football games, he is always a huge hit with the supporters & the charities. He takes time to find out who we are playing for & why; really wanting to know all about the people we are helping. Paul will always give his time when able & will never shy away from a fan wanting a photo or autograph.. He gives selflessly when children &/or charities are concerned.
To many, Paul Danan seems to be a walking contradiction, his persona on screen in the early noughties being a far cry from how he is now …
HOWEVER – He is NO pushover!
So the question on most peoples minds is….
Will Celebrity Big Brother scratch the surface of #PaulDanan & reveal #DangerousDanan once more?
As for winning CBB2017 – There is no question on my mind – If anyone can #DANANCAN 
The first night has certainly been an interesting start for #CBBPaul
Join Paul on his Social Media here
XX  Teammum
Please join Celeb FC on our Social Media – Click links below