RECOMMENDED SUPPLIERS
When Celeb FC is looking for help with events we have been asked to support, we go to our trusted partners as we are very lucky to have some fabulous performers & suppliers who share their talents & services with us. We also have some wonderful companies who assist us with donations of items / prizes / services and time, all to help small UK charities and individuals.
But for anyone who is looking for someone to help them with a major bash that's on the horizon, searching for the right Event Planning Company / Caterer / Singer / Band / DJ etc etc the whole process can be very daunting.
To get it right, of course, you will need to take a look at what each one has to offer and determine who is going to give you the best outcome based on your event needs. But where do you start? Just googling your area and the type of supplier you want can give you thousands of options and lets be honest time is not always on your side!
Celeb FC have created this page, where suppliers who have helped us and have always offered a fantastic service, can offer their services to you. You will know that by contacting the suppliers listed here & mentioning Celeb FC you will get the best service and of course the best price!
****************************************************************************************
SUPPLIERS
Taylored Events & Eco Balloons – SURREY/LONDON/SUSSEX/KENT
Fabulous family run business looking after events in and around the Surrey, London area. Providing Photo-booths, Magic Mirrors, Sweet Carts, Wedding Post Boxes, Sparkle Backdrops and Eco friendly Balloon Decorations (including a "pop-&-Pack" clean-up service). Take away the stress & strain by contacting  Taylored Events  Check out their Website –TayloredEventsandecoballoons.co.uk
_______________________________________________________________
SOS Sports Photography – SURREY/LONDON
Steve O'Sullivan Photography was founded in 2013 and is based in Wallington, Surrey, UK
His work has been published in national newspapers in the UK, the world renowned Athletics Weekly and on European websites. Not only a very respected Sports Photographer, Steve also shoots amazing Portraits/Headshots, Weddings, Corporate, Wildlife and Events.
Whether you need a corporate headshot, a wedding shoot or a sports event photographed, please contact him & mention Celeb FC – Contact Steve HERE
_________________________________________________________________
Macca Sports – Premium quality custom apparel for all sports.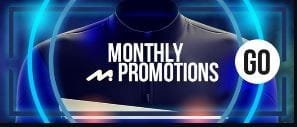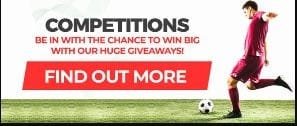 Macca Sports are a brand that offers a wide range of bespoke teamwear products. They have many years experience, which gives them a great knowledge of products & also what clubs want from their teamwear & equipment, on and off the field. They provide the most extensive range of materials & bespoke teamwear giving your club its own brand awareness that it needs.
****************************************************************************************
PERFORMERS
IDA
These four stunning sopranos bring you a collection of re-worked operatic arias, chart-topping hits and musical theatre favourites. Ida's impressive versatility within these musical genres have seen them performing their mesmerising show across the continents. With spellbinding vocals & a unique chemistry, Ida captivates every audience.
Having trained at some of the world's leading conservatories, the girls' classical flare brings a unique quality to every song. Contact them HERE
________________________________________________________________
Sharlette
Sharlette
Sharlette
Sharlette
2016
Sharlette
Sharlette
Sharlette
A very talented singer/songwriter from London, brings her contemporary soulful/bluesy pop sounds to the masses. Her influences ranges from Etta James to Paloma Faith, which is evident when Sharlette delivers her stunning bluesy powerful, yet beautiful vocals, coupled with hypnotic soulful rocky sounds on guitar, just leaves you wanting more!  Having performed with LeAnn Rimes as her backing vocalist at Hyde Park attended by 55,000 people, Sharlette can also be found on ITV's Endeavour, Series 4, which had viewing of 6.5 million. Sharlette has played at various venues in and around London including Roof Gardens, Upstairs at Ronnie Scott's, Century Club, the world renowned Metropolis Studios, Sanctum Hotel, Under The Bridge (Chelsea football club), XOYO and more. You can hear some of her beautiful music Here, Contact her by clicking Here