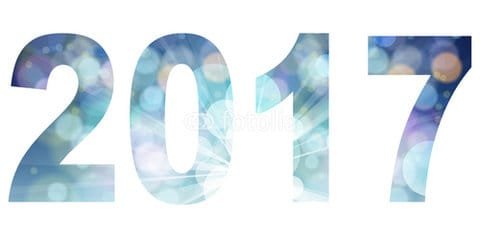 2017 is looking like it will be the busiest year ever for the Celeb FC Family.
This is great news as it means more people needing immediate help will hopefully be assisted by what we all do. However for Teammum it is daunting as the illness I have is progressive and believe me, some days its an uphill battle just to "live normally".
BUT I have friends & family & my CelebFCFamily who make me push on. I really really believe that Celeb FC is the only reason I haven't given up & melted into a corner of the room with my "medication" & a huge dose of self-pity. So – Thinking on that, I really wanted to see if we could help others out there, who like me, was a few years ago – The life & soul of the party, The "go-to" friend when you needed help but who have now been kicked backwards by this illness so hard, that during a "flare" not only do friends sometimes not recognise me, BUT I don't either.
So I contacted the UK's leading research expert in this illness, who is based at Sheffield University & also the UK's biggest Charity & we are now talking….. It looks like a HUGE awareness & fundraising event is in the pipeline for around May 2017 in Sheffield (as that's where the research takes place).
So thank you Dr Kim Lawson, FMAUK & Mike Gabbitas – all of whom are mucking in with this massive event…
So onto other events in the 2017 pipeline.
We will be holding a Blue Cross v Celeb FC Charity Football Match in the Summer, This is a great opportunity for The Celeb FC Family, who are all Animal lovers, to support a very under appreciated animal Charity that runs completely on donations from the Public & Sponsors. They receive no Government funding yet everyday Thousands upon Thousands of Animals depend on them for not only emergency treatment, but for shelter and also for re-homing.
There will be a HUGE event at Harlow Town Stadium on June 25th (George Michaels Birthday, Teammum loves him by the way). To raise funds and awareness for the wonderful AnnKennedyOrganisation.#
AKO's team work hard to provide Training, Legal Advice, Helpline,Talks around the UK, Performing arts in the form of 'Autisms got Talent' and Charity Fashion Shows 'Wear it for Autism' all to promote & support those affected by Autism. The thing about Autism is that it does not just affect children and teenagers, this is a lifelong condition for many people who can often can face perplexing problems such as behaviour difficulties and many overlapping conditions such as Dyslexia, Obsessional Compulsive Disorder and more. We are so happy to be involved as Autism has touched the lives of a number of the Celeb FC family and we truly understand the importance of Charities like the AKO.

We are also proud to announce a partnership with the fabulous Street Soccer Foundation They are a  social venture and Community Interest Company dedicated to helping support and develop young people (16-24) currently experiencing homelessness in England. Through the delivery of a football themed personal development programme focused on enterprise and employ-ability they enable disadvantaged young people to achieve positive social change. Celeb FC will have teammates attending training sessions, talking with the young people and also we are looking at Football matches at the end of the courses. Overall a fantastic initiative which is helping the young people in a truly positive way by changing lives through Football.
I promise to update the coming events as soon as I can but today is a 50% day; One I cant do too much about, I have a 50% chance of getting things done.
There are MORE events in 2017 & I will add them in soon.
Thank you all
Teammum
XX
If you would like to know more about Celeb FC, please email info@CelebFC.co.uk  or visit