SparksFooty 2016
The second annual MC SPARKS Memorial Charity Football Match this year raised awareness & funds for two great small charities in Surrey – The Chris Donovan Trust and fellow Surrey Charity Scill.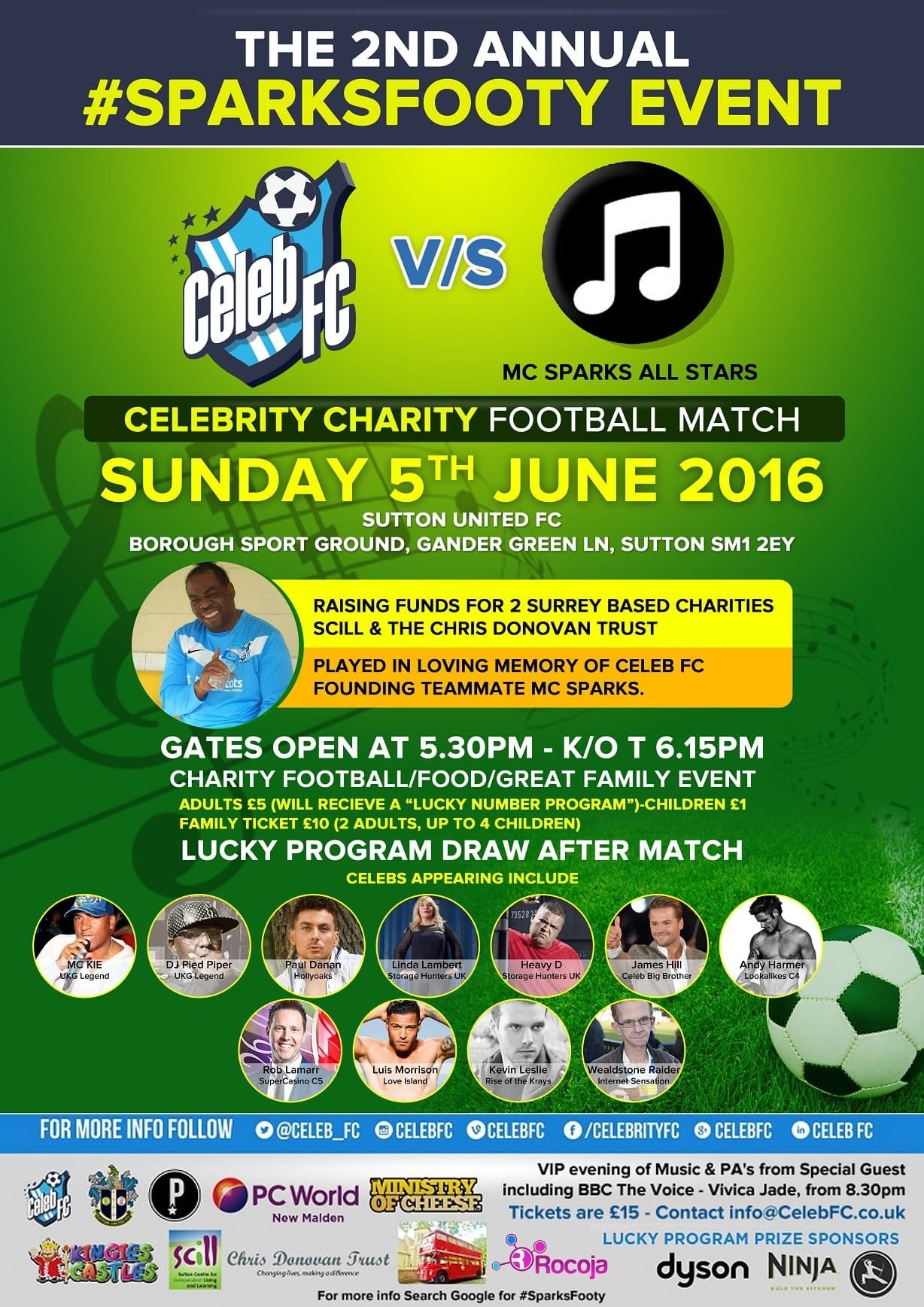 The event took place at Sutton United F.C. on Sunday June 5th.
The #Chris Donovan Trust visits schools, youth offending institutions and prisons and speak about their (Ray & VI, parents to Chris Donovan) experiences, as the victims of violent crime. This is done with the hope that they can prevent first time and repeat offending behaviour. They promote partnerships that empower victims to deal with a crime and raise awareness of the benefits of Restorative Justice and other victim programmes.
SCILL It is an independent living centre promoting the principles of independent living, choice and control for disabled people, their carers and families.
Thank you to everyone who came along & enjoyed the day.
Sean certainly sent us the gorgeous weather 🙂