Jude Brady Foundation – Charity Football
What a fantastic day of #CharityFootball at the wonderful Woodbridge Town Football Club with Jude Brady Foundation.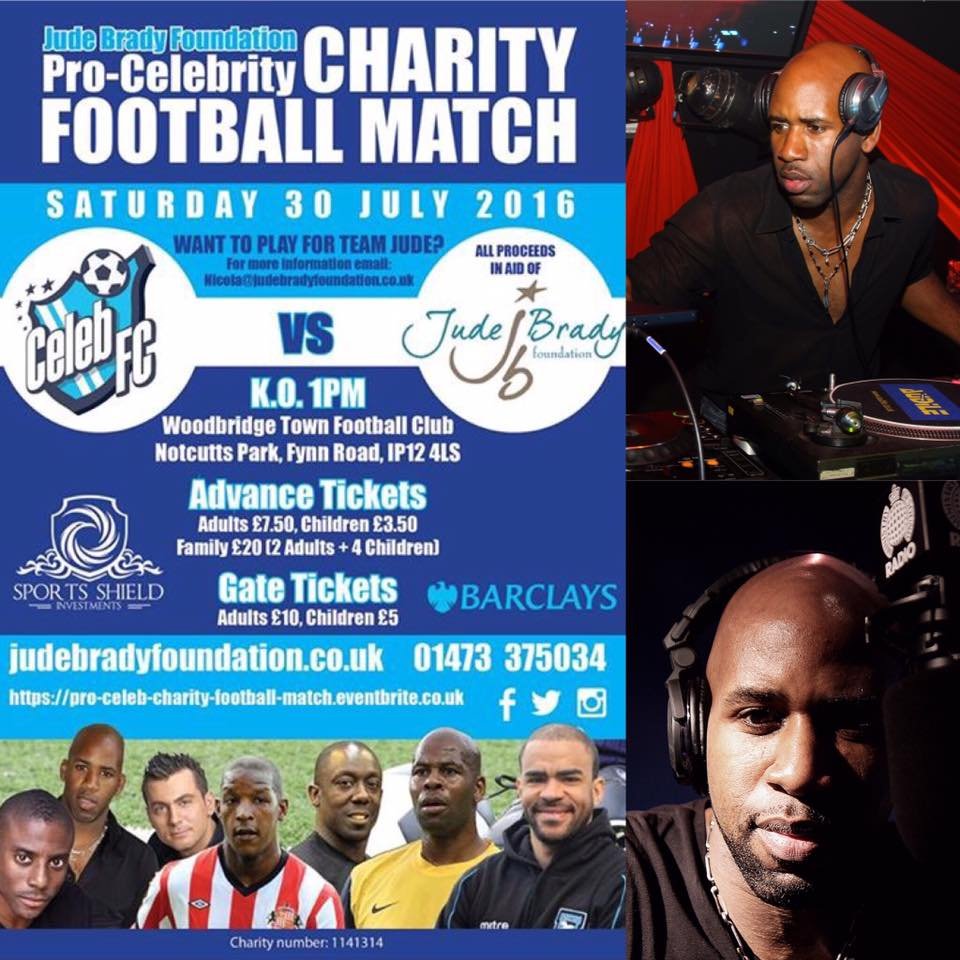 Brilliant game of Football – Hard fought but a well deserved win 4 – 0 win for Celeb FC.
Many pics are from the WTFC Facebook page – Please Like & Share their page & please also visit the JBF website & page – Its a really great Charity & deserves all the support it gets. Many of the CelebFCFamily stayed at the Cameo Hotel Copdock so we could attend the CharityEvening at aqua eight also – What a great hotel & lovely staff X Thank you all.
The Afterparty was brilliant 🙂 Over £5000 was raised 🙂 Well done everyone involved.