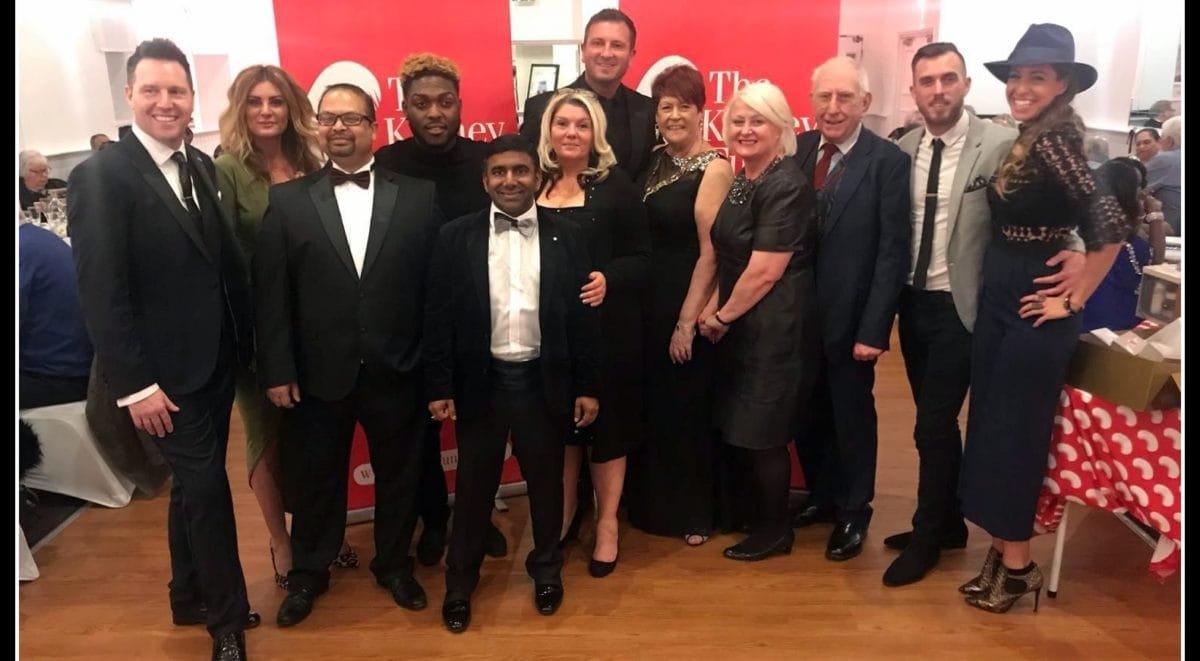 March 21st 2018 saw the SWT Institute for Renal Research hold a wonderful 20th Anniversary Gala Dinner at The Grange Restaurant in Beddington, Surrey.
Celeb FC were there as Karin (Celeb FC Founder) is on the Fundraising committee of the SWTKF & this is a charity that is very important to her, and indeed to other members of the Celeb FC Team.
The South West Thames Kidney Fund is a Patient led charity, which raises funds to improve the understanding of Renal Pathology, to improve the treatment of Renal Disease and to improve the care of Renal Patients,
Founded in 1989 The Kidney fund aims to fund & equip the labs of the South West Thames Institute for Renal Research which opened in 1998.
The Gala was attended by a number of very important people within the "SWTKF" Family including Dr Mike Bending, Dr Mark Dockerell, Her Worshipful The Mayor Of Sutton and many more…

All came together to enjoy a sumptuous Indian inspired dinner from the fabulous chefs at The Grange, with entertainment from Mickey Jones & a few laughs provided by the Celeb FC table guests – including  Celeb FC Founder Karin Flower, Actor & Big Brother Winner Jason Burrill, Channel 5 Presenter Rob Lamarr, Lady Wimbledon, Derry Mensah and Matty Males.. They were in turn joined by Nesan – Founder of NC SupperClubs, who sponsored the Celeb Table and wonderful Chef Arup Dasgupta.
We had @CatchingMemorys there – Providing their services for free to Celeb FC – Catching the memory of this fabulous evening (See Below)
Extra entertainment was provided from Celeb FC Partners Taylored Events, who brought along a Magic Mirror & Candy Cart.. Whilst a Silent Auction added to the fundraising capabilities of the evening, provided by Celeb FC Partner – Carita Services.
Local Jewellers Clarkes of Sutton again stepped up & provided us with a fantastic "Precious Prosecco" prize – They are an amazing supporter of Celeb FC events and we cannot thank them enough.
We cannot wait for the final total of what was raised & for the date for next years event to be booked. Celeb FC will be there as this charity is so very very important!
Thank you to everyone who attended, it made for a fabulous evening.
Special Thanks as always to our Media Partner – www.Rocoja.co.uk  for images, flyers, website, PR and so much more
Karin –
To Contact Karin – Celeb FC Founder – Click Here 
For PR / Celebrity appearances – Email Here 
Please join us on our Social Media – Including our VERIFIED Facebook Page 
Please join Celeb FC on our Social Media – Click links below